Self-Assessment Worksheet
What's one thing that all successful people have in common? They all have great self-awareness! This self-assessment worksheet will help you become more aware of yourself so you can make quantum leaps in your career.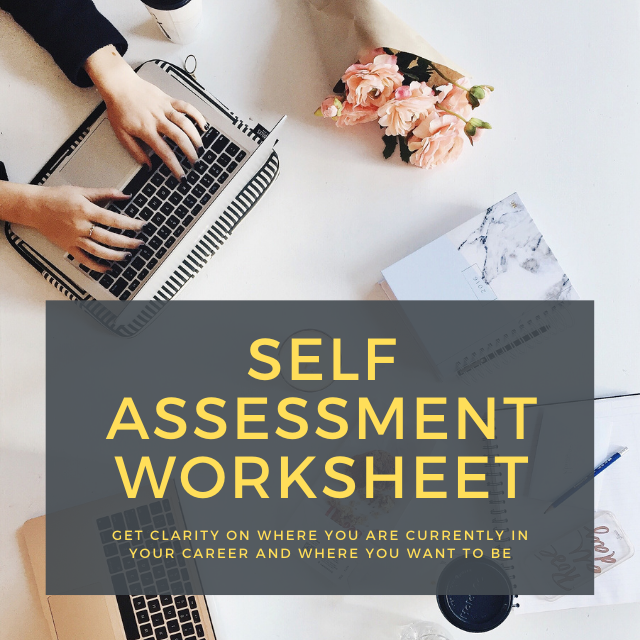 $9.95
Are you:
1) at a career crossroad?
2) wondering if you should be a manager or go back to being an individual contributor?
3) unsure about what you need to do to progress in your career?
4) feeling bored or disengaged in your current job?
5) wanting to make more impact in your work and life?
If you were nodding in agreement, then let me tell you that only you have the answer to exactly what you need to do. But I can help by asking good questions.
This worksheet includes 10 questions that you need to answer to get clarity on where you are currently in your career and where you want to be. If you've never done a self-assessment before, I strongly recommend you to do it before putting together a personal development plan. Available in both pdf and docx.
What outcomes will you get from doing a self-assessment?
Understanding of your strengths
Understanding of your values
Understanding of actions you need to take to get to your desired career
An ability to self-coach by asking yourself meaningful questions
An ability to recognise your internal desires
Your action plan towards clarity
Download the self-assessment worksheet
Schedule 2 hours in your calendar to do self-reflection and fill in the worksheet
Schedule an hour in your calendar to put together a Personal Development Plan
Take specific and informed actions towards your career goals
I recommend you fill in the self-assessment worksheet every year as your answers will change and evolve as you grow in your career and life. You can then compare your answers year after year to witness how far you've grown.