Helping professionals in tech achieve their goals by providing actionable and strategic career advice is my jam. I find it very rewarding. So without any further ado, here are some of the commonly asked questions from those in the tech industry when it comes to their career. I have intentionally made them short & sweet but there are links to articles that I've written if you'd like to read more about any topic.
Enjoy!
Table of content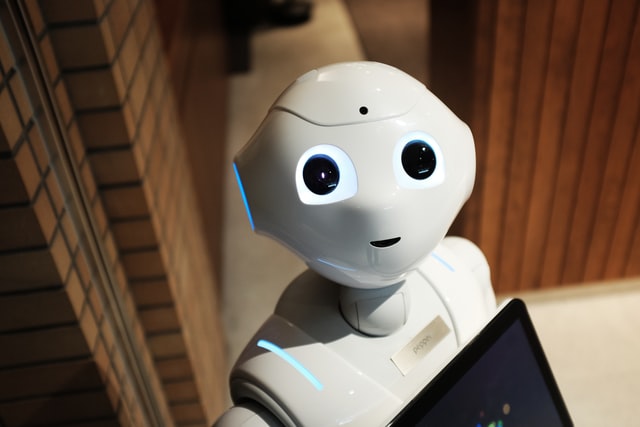 What is the best career advice for a software developer to earn a higher salary?

What are the best ways to start a tech career without a degree?

Help! I failed in 9 tech interviews in the last 6 months, I just can't take it anymore, what should I do?

Is there a comprehensive cheat sheet for tech interview prep?

What are some tech career goals for mid-career people?

Technology is no doubt at the centre of everything these days. If you're a technologist, then you might be overwhelmed with all the things that's happening around you. A new approach, a new system, a new vendor, a new provider, a new framework, a new methodology almost every single day. Sooo soo much to do.

Maybe this is the reason behind your question — What are some tech career goals for mid-career people? Coz there are definitely no shortage of things to do and achieve.

To help you focus on what matters, I'd like to share with you this bucket list ideas for technologists to achieve.

Contribute to open source projects
Perform skills-based Pro-bono work
Visit the Silicon Valley and Bay Area and be inspired by the tech scene(After Covid, of course)
Participate (eg: speak, organise, volunteer) at a major tech conference
Sponsor someone from an underrepresented group
Become a subject matter expert for a topic
Create an online community or network that connects and enables others to do meaningful work

I am biased, but I think they are great goals with great meaning behind them.

What are better jobs other than a software engineer?

What is the psychology/mindset of great software engineers?

How can I learn anything faster as a professional in tech?

What are the common career goals of a software engineer?

What advice would you give to younger girls deciding to make a tech career for themselves?
How do I get a job at a big tech company like Facebook or Google? Where do I go, and what do I need to learn to become employable and noticed by those companies?
How can I get a software engineer job in one of the top tech companies?
I started my career working as a web developer for a small web agency, doing everything from gathering requirements from customers, designing websites in Adobe Photoshop, building backend applications, coding frontend interfaces, to looking after domain name registration, hosting and so on.

And now I am working for a tech company as a Senior Engineering Manager. I've also worked for another tech company as a Technical Architect and Engineering Manager.

How did I get in?
To be completely honest, working for a tech company wasn't one of my career goals. I think what helped me without me knowing is my personal brand.
It goes without saying that you need to be really good in your craft, but apart from that, you need to have a visible personal brand too to be more employable and to get noticed by those companies.

If you want to stand out among other developers and have opportunities arriving to you and great tech companies reaching out to you, then you need to have a personal brand. So please include this as one of your career goals: be seen, everywhere, for all the good reasons.

You can read more about setting career goals as a developer and creating your personal brand here: How To Set And Achieve Career Goals As A Software Developer.
How do I know if my current job is holding you back from my full potential?
I'd look for the telltale signs like below.
1. You Don't Feel Enthusiastic About New Projects or Initiatives
2. You Think Your Job Isn't Adding Value to Your Life
3. You Start Taking More Time Off Than Usual Because You're Bored at Work
4. You Can't Remember the Last Time You Learned Something New at Work
And specifically for developers/software engineer (because that's the industry I am an expert at)
5. You Stop Being Thorough With Your Code Reviews
6. You Aren't Excited About Seeing Your Work Live in Production
7. Your Defect Rate Increases, and Your Productivity Decreases
8. You Stop Pushing Back — Even When You Don't Agree With Technical Designs

Often time, it's hard for people to recognise that their current job is holding them back. Because they feel comfortable with what they are currently doing. Change is hard for anyone. It's our human nature that we dislike change. We like to be comfortable and thrive in knowns. But the thing is that when we step out of our comfort zone and really embrace change in our career, we learn and grow so much more and we experience joy in our work. There is also other tangible benefits that come with it as well, such as a higher pay, a bigger network, and an increased skill set.

More info: The Telltale Signs When Software Developers Are Ready for a Change
As a manager, does it hurt your role when you take every chance you get to start programming?
It depends on the type of company you work for.

If you're working for a startup with a small team of developers, it is inevitable to be hands on.

If you're working for a big tech company, you'll probably be busy with other managerial work that programming should be the last thing on your priority list.

My advice is to understand your role and responsibilities and what you're expected to be doing to make an informed decision.

My rule of thumb for engineering managers: Don't try to code at every chance and you shouldn't be at the critical path or bottleneck for your team.

More info: Four Strategies for Overcoming Common Struggles New Engineering Managers Face