Helping professionals in tech achieve their goals by providing actionable and strategic career advice is my jam. I find it very rewarding. So without any further ado, here are some of the commonly asked questions from those in the tech industry when it comes to their career. I have intentionally made them short & sweet but there are links to articles that I've written if you'd like to read more about any topic.
Enjoy!
Table of content
Women in Tech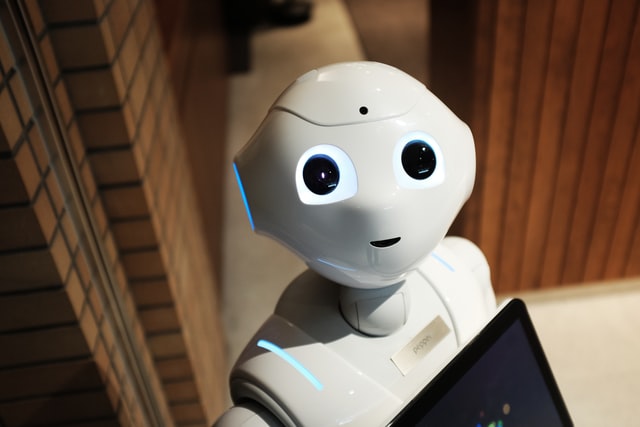 What is the best career advice for a software developer to earn a higher salary?

What are the best ways to start a tech career without a degree?

Help! I failed in 9 tech interviews in the last 6 months, I just can't take it anymore, what should I do?

Is there a comprehensive cheat sheet for tech interview prep?

What are some tech career goals for mid-career people?

Technology is no doubt at the centre of everything these days. If you're a technologist, then you might be overwhelmed with all the things that's happening around you. A new approach, a new system, a new vendor, a new provider, a new framework, a new methodology almost every single day. Sooo soo much to do.

Maybe this is the reason behind your question — What are some tech career goals for mid-career people? Coz there are definitely no shortage of things to do and achieve.

To help you focus on what matters, I'd like to share with you this bucket list ideas for technologists to achieve.

Contribute to open source projects
Perform skills-based Pro-bono work
Visit the Silicon Valley and Bay Area and be inspired by the tech scene(After Covid, of course)
Participate (eg: speak, organise, volunteer) at a major tech conference
Sponsor someone from an underrepresented group
Become a subject matter expert for a topic
Create an online community or network that connects and enables others to do meaningful work

I am biased, but I think they are great goals with great meaning behind them.

What are better jobs other than a software engineer?

What is the psychology/mindset of great software engineers?

How can I learn anything faster as a professional in tech?

What are the common career goals of a software engineer?

What advice would you give to younger girls deciding to make a tech career for themselves?

How do I get a job at a big tech company like Facebook or Google? Where do I go, and what do I need to learn to become employable and noticed by those companies?

How can I get a software engineer job in one of the top tech companies?

How do I know if my current job is holding you back from my full potential?

As a manager, does it hurt your role when you take every chance you get to start programming?

Women in Tech

What should men do (and not do) to support the growth of women in tech?

Throughout my career in a male dominant industry, I have learnt a thing or two about what we, as women in tech, like and dislike and how we like to be treated. To be honest, I have been quite fortunate in my career and have met some great managers who have treated me with respect, but I understand not everyone has the same luck. If you are a manager with female team members, I hope this answer will help you understand us better.

Do give us opportunities to grow
Do treat every female differently
Do respect our choices
Do pay us what we are worth
Don't soften your feedback
Don't try to compare us to your mother or wife or any female figure in your life
Don't evaluate us differently
Don't feel uneasy to approach us

What are you best networking tips for professional women in tech?

One. Don't feel awkward to hang out with your male counterparts. Two. Find common interests and talk about them. Three. Don't think of it as networking. Instead, think of it as having a conversation with one of your friends (while keeping it professional, of course). Once you've done those three things, the benefits of networking will come naturally.

What can companies do to better support women in tech?

As an advocate for women in technology and being a woman in technology myself, I have been approached a few times by companies and leaders on ideas and best practices for retaining and promoting female talent in the industry. It's great to see because if companies only focus on hiring female talent and do not put as much effort into supporting them and creating an environment that enables them to thrive, it will be like collecting water with leaky buckets.

The truth is that women in tech are not at all that different from women in other industries. However, the tech industry is known for having a large gender gap and many women quit tech mid-career because they do not get the support that they need. I spoke to a friend of mine who works in Human Resources (HR). HR is well-known for having the most female talent. She wants the same things as I want, but she said she doesn't have many difficulties in getting what she wants to thrive in her career. Then, why do many women in technology say they face a lot of setbacks and struggles to grow their careers and stay in the workforce?

As I thought about it more, here is a possible reason. It is because there are not many women in technology; when we are making requests, talking about what we need or trying to be heard, we have to work harder because we are not the norm, we don't represent the majority of the workforce, and we are often seen as wanting different things than what most our colleagues, who are male, would want.

As a result, many technology leaders and companies don't know how to accommodate and handle issues and requests from female employees simply because they don't experience them often.

There are also harsh expectations and standards imposed on us by society. A classic example of a double standard is when a female is being assertive, she is called bossy and when a male is being assertive, he is considered to be a leader. Moreover, when a female leader embodies feminine characteristics such as kindness and empathy, they are considered to be "soft".

So what can companies do to better support women in tech? Well, I'd like to share with you six actions that companies should take to make a difference in retaining and promoting female talent. And I can say this with absolute confidence because I am backed by gender-based researches, my personal experience as a woman in technology, a working mother, and being a manager and mentor of female talent in the industry.

They are:

- Offer a flexible work environment
- Provide access to senior management
- Give specific compliments and recognition
- Create a purpose-driven organisation
- Encourage a support network
- Provide coaching

Why do we need a network for women in tech?

As women in tech, we face unique challenges and experiences that are not common for our male counterparts. It's important for us to feel heard, realise that we are not alone, support each other and work towards our goals.

The following is an excerpt from an article I've written on what companies can do to keep women in tech:

Women need a support network at work, one they can count on and be themselves without being judged. She is not very good at just reaching out to people and forming her own network because she is often not as vocal.

She wants to succeed but she doesn't want to be seen in a negative light by asking for what she needs and wants, being rational, achievement-oriented or ambitious as opposed to how women are stereotypically meant to behave, friendly, sensitive, and appreciative.

Research says that a woman at work is relationship-focused with strong interpersonal skills and collaboration skills and having a support network where she can leverage these skills will really help her shine.

I have always worked with male colleagues and I have no problem communicating with my male counterparts. When I started participating in female-oriented groups, both at work and in the community, such as Girls Geek Sydney, I noticed the differences in how male and female approach different issues and communicate with each other. This should be no surprise as men and women differ psychologically, and my only advice is to reach and influence women, empathise with and think like us.