Career Hub
Do you want to learn how to grow your career? Of course, you do. I've worked in the tech industry since I started my career almost 20 years ago and I've seen first hand how technology is always changing and advancing. Likewise, your career needs to be evolving with time. In this page, you will find all the resources you need to not only stay current in the tech industry but also help you grow your career. To make it most relevant for you, I've categorised the resources into 3 different sections: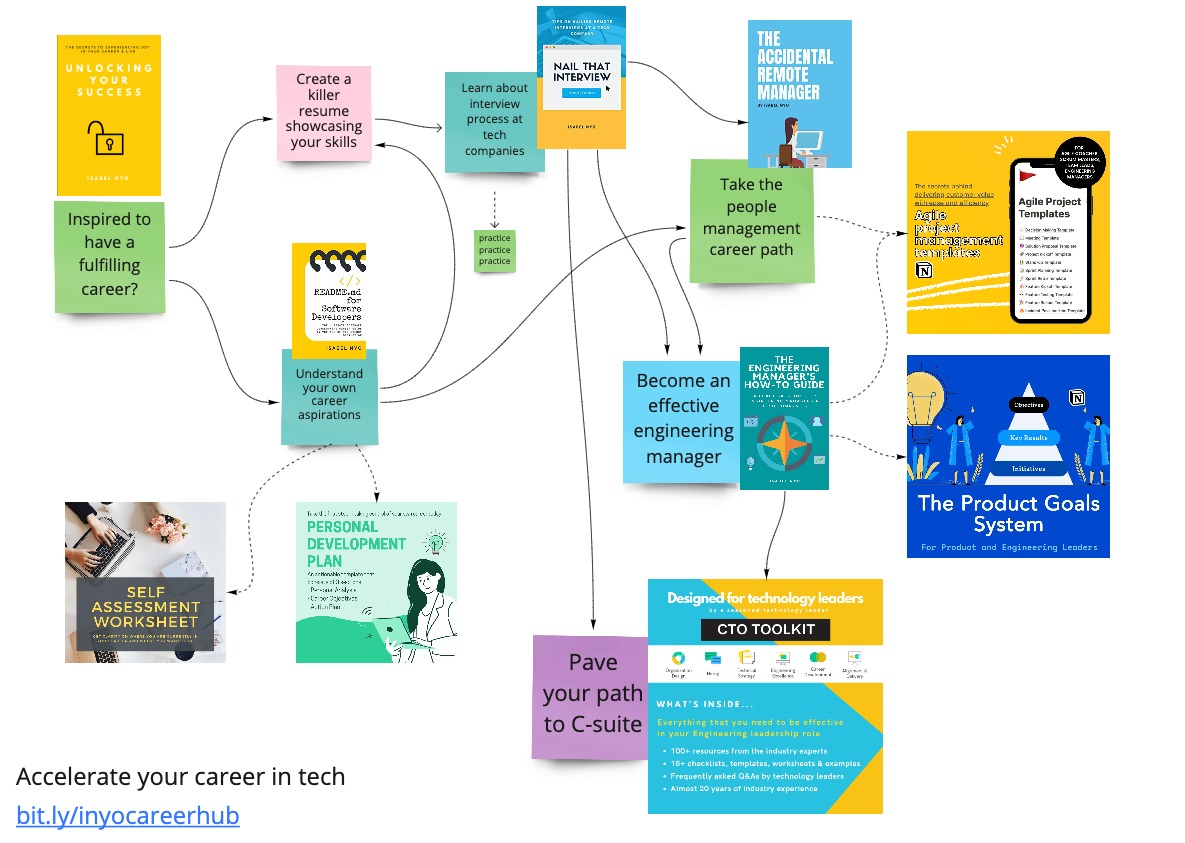 Individual Contributor Career
Career Guide for Software Developers
The Ultimate Software Development Career Guide in the Age of Technology Disruption
Technology landscape has evolved and software is changing the world. Therefore, it's no wonder that the career path of software developers is very different now compared to a decade ago. In this book, I share practical advice and useful tips to help you succeed in the software development industry.
Download now
– $9.95 |
More details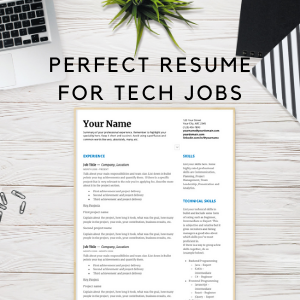 Perfect Resume For Tech Jobs Guide + Template
As a hiring manager in the tech industry and an interviewer for many tech jobs, not only for developers and engineering managers, but also for product managers, UX designers, and technical recruiters, I've seen my fair share of tech resumes. Those with stand-out resumes perform better than average in interviews.
Download now
– $14 |
More details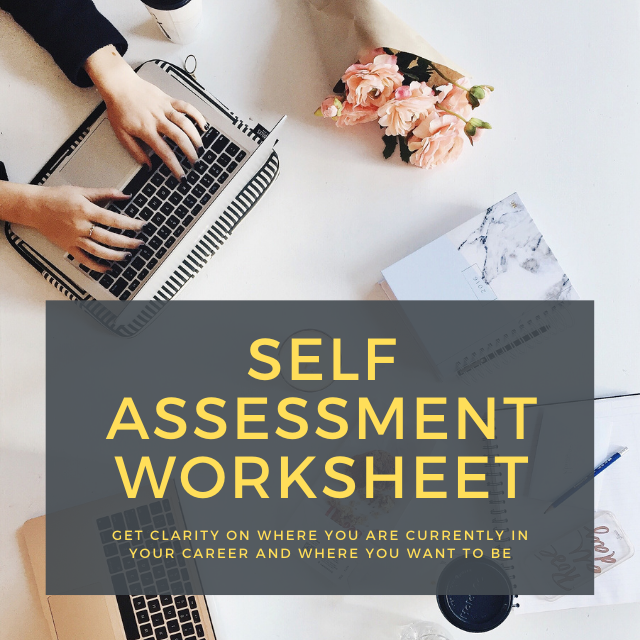 Self-Assessment Worksheet
This worksheet includes 10 questions that you need to answer to get clarity on where you are currently in your career and where you want to be. If you've never done a self-assessment before, I strongly recommend you to do it before putting together a personal development plan. Available in both pdf and docx.
Download now
– $9.95 |
More details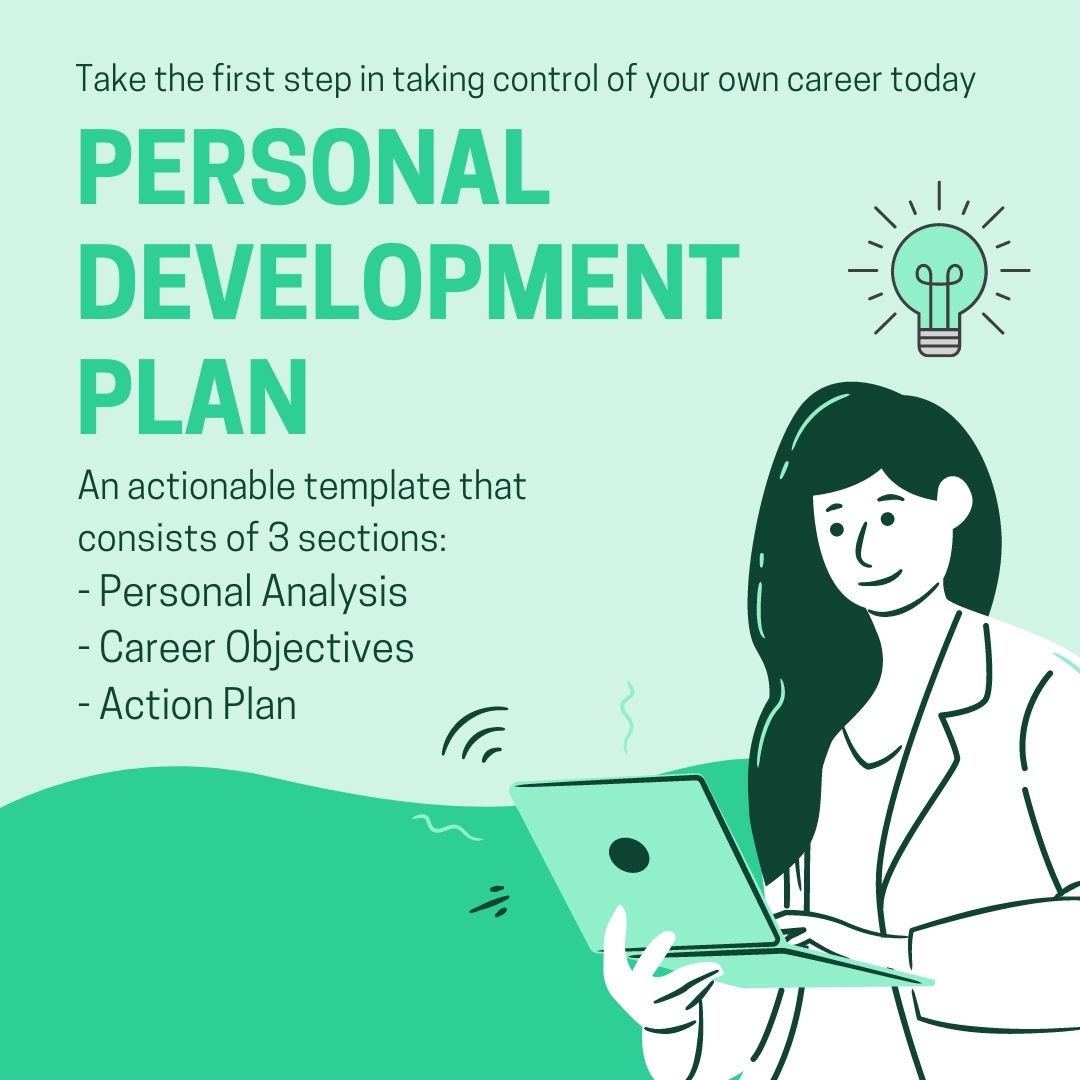 Personal Development Plan
Take the first step in taking control of your own career today by creating a personal development plan. Use this template to create an actionable plan by filling in sections about your personal analysis, your career objectives and your action plan.
Download now
– $9.95 |
More details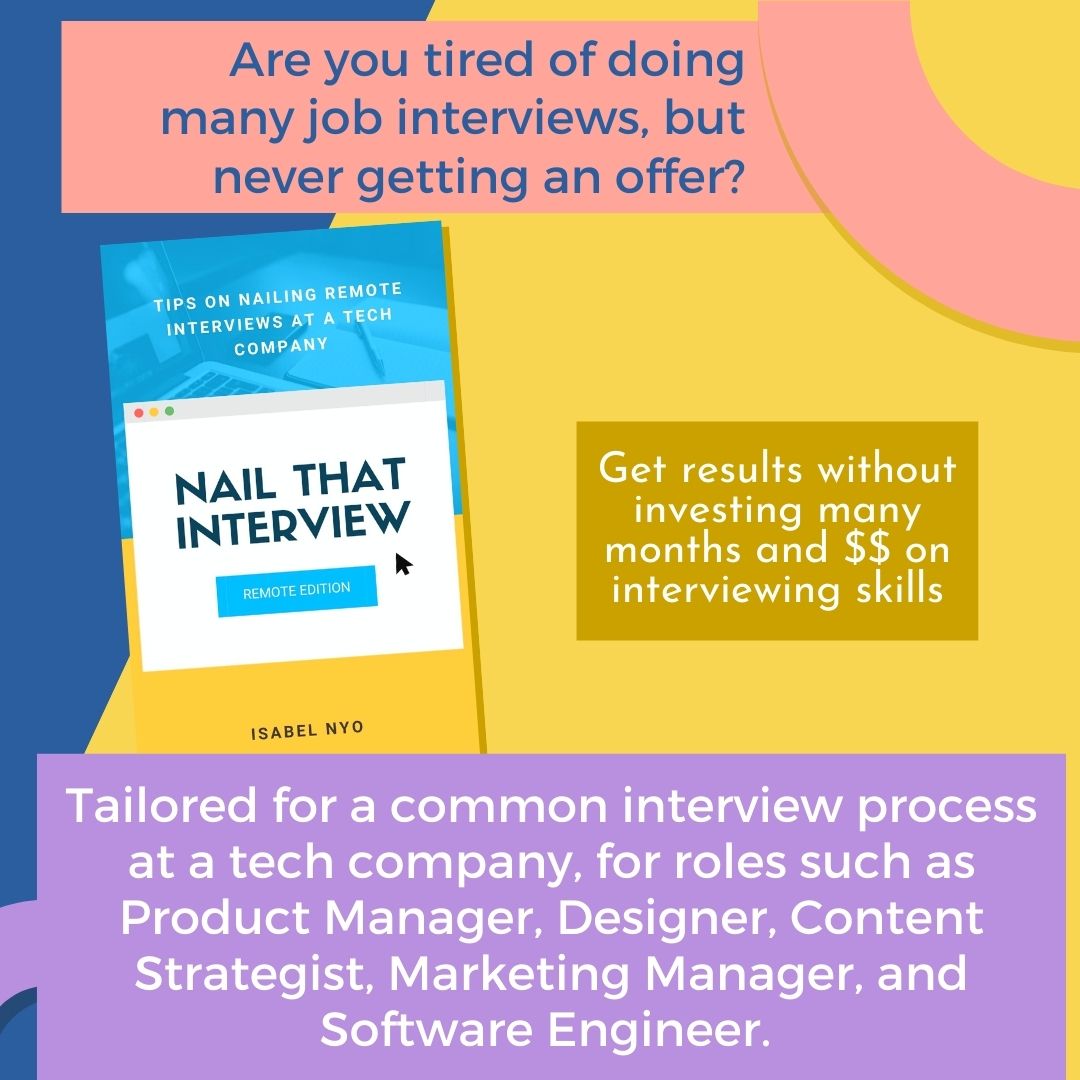 Nail That Interview
Are you tired of doing many job interviews, but never getting an offer? There is one problem: You haven't mastered interviewing skills. This course / ebook reveals all the techniques and strategies that you need to know to nail job interviews at a tech company.
Check out the course curriculum
Download the ebook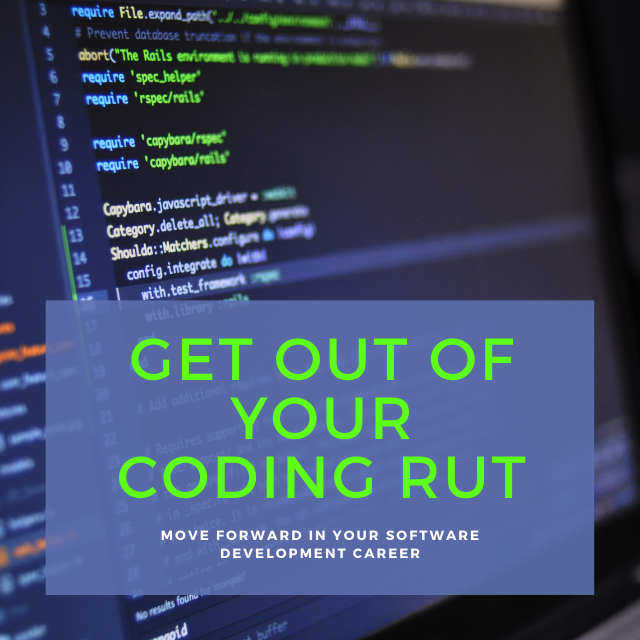 Get Unstuck in Your Coding Career
Seven Strategies to Grow Your Career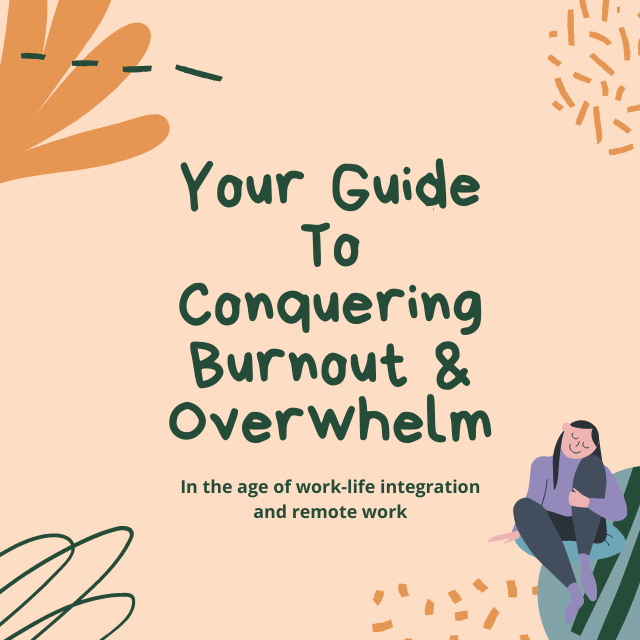 Your Guide To Conquering Burnout & Eliminating Overwhelm
2020 was the year of burnout. The biggest contributor is the remote work. Many tech companies have now announced that remote work is going to be the norm even after Covid-19 is over. Therefore, I put together this pdf guide on conquering burnout & overwhelm to help you in your career as we embrace this new way of working.
Download now
– FREE
Technical Leadership Career
CTO Toolkit
From how to design and set up an engineering organisation to how to create a technology strategy and everything in between such as hiring and retaining great engineering talents, cultivating engineering excellence, this toolkit contains essential tools and resources for technology leaders.
Download now
– $247 |
More details
Career Planning Starter Kit
When you're a people manager, you're not only responsible for your own career but also for those of your team members. I personally use this in my job as a manager, both for myself and my team members. This starter kit includes – Career Planning Workshop Deck (with bonus workshop template if you want to run a career planning workshop for your team), Personal Development Plan Template and Sample Career Objectives for a mid-level manager.
Download now
– $24.95 |
More details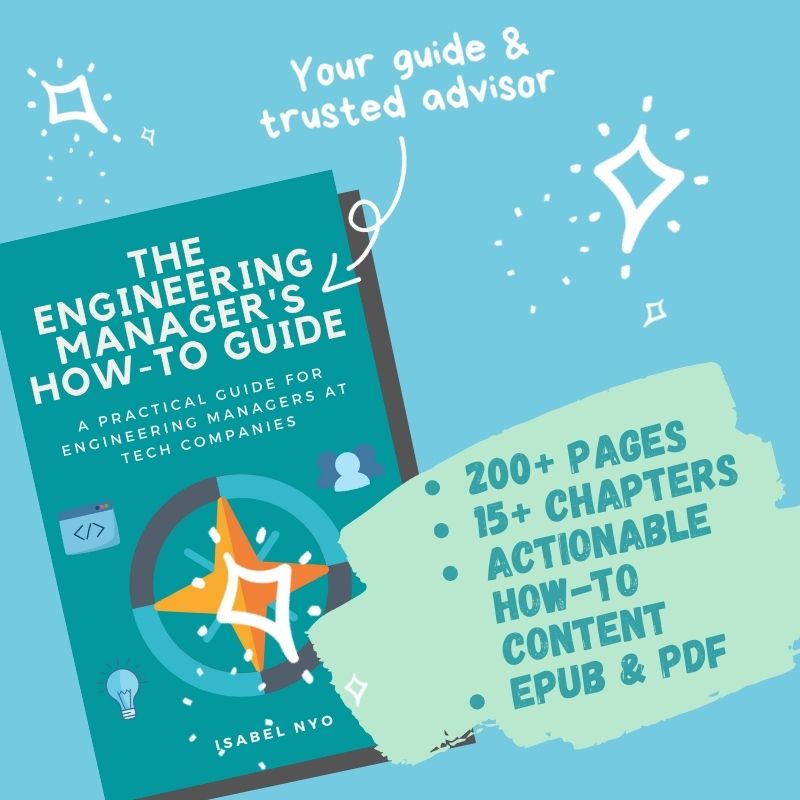 The Engineering Manager's How-to Guide
From How To Transition From A Software Engineer To An Engineering Manager to How To Build A Diverse And Inclusive Engineering Organisation and everything in between, this book provides a concise and actionable guide for engineering managers, the specific and niche content for engineering managers that you won't find in other leadership and management books. 15+ Chapters of How-To Content, 200+ Pages, Actionable Advice and Proven Techniques for Engineering Managers (in PDF and ePUB)
Download now
– $25 |
More details
Blog Post Templates
Being able to communicate effectively is one of the essential skills for leaders. In this day and age where many of your team members are likely distributed and remote work is the norm, async written communication is a recommended medium. But do you struggle to write engaging blog posts? Don't worry, I have just the solution for you. Download the templates for Listicle and How to, two most popular blog post types, follow the prompts and let your thoughts transform into engaging and well-structured blog posts easily.
Download now
– $9.95 |
More details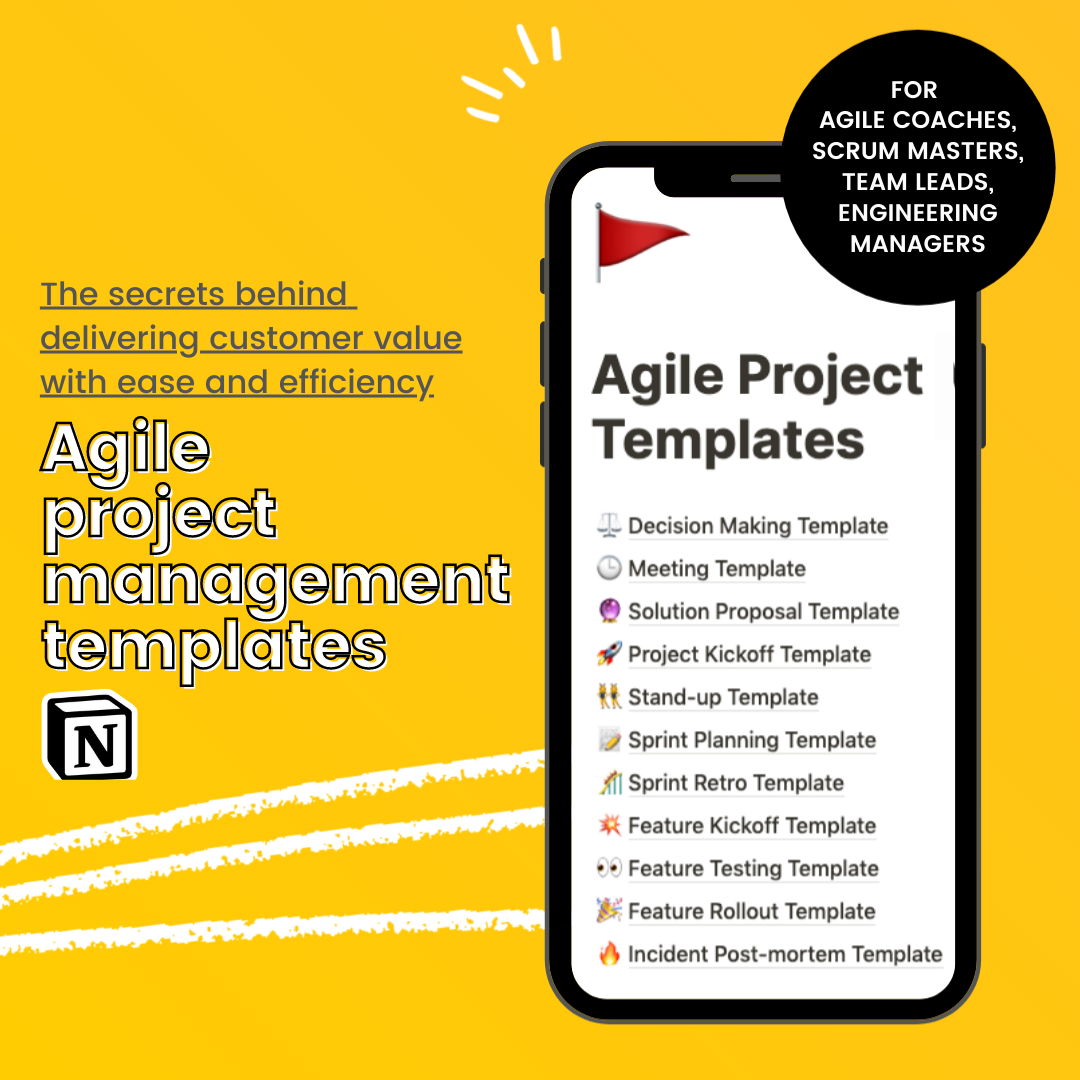 Agile Project Management Templates for Notion & Google Docs
Agile Project Management Templates (Available in Notion & Google Docs) is designed for Agile Coaches, Scrum Masters, Team Leads, and Engineering Managers.
From Decision Making Template to Incident Post-mortem Template, and everything in between to help you manage software delivery teams using agile methodology and deliver customer value with ease and efficiency.
Notion | Google Docs – $27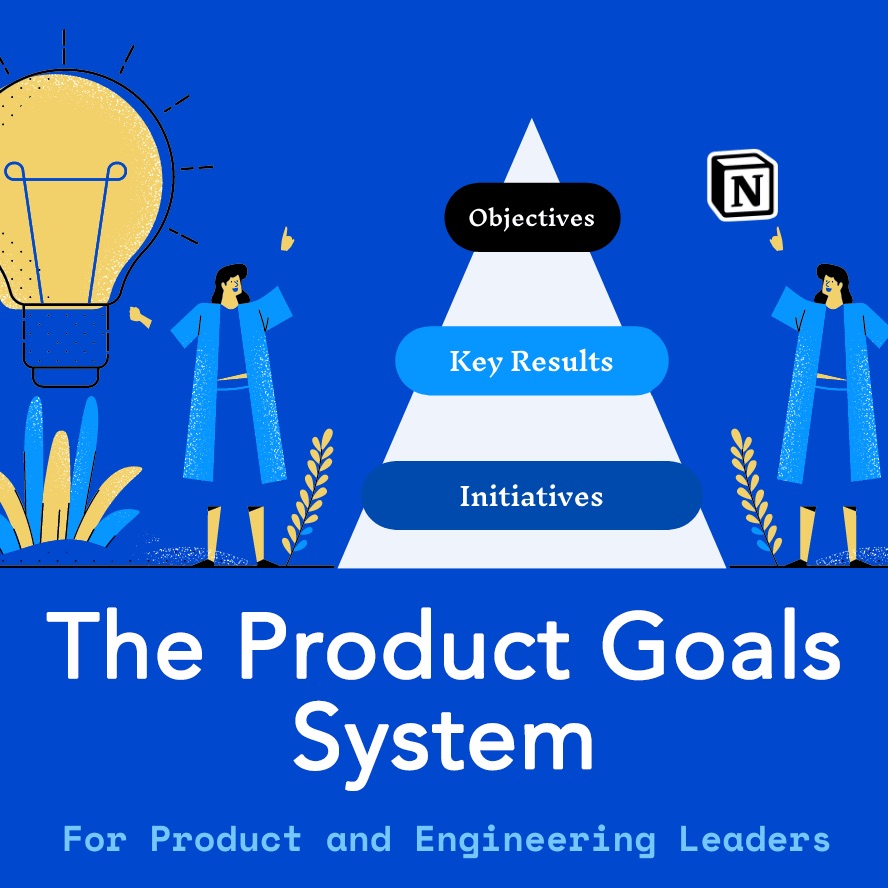 Product Plan – Product Goals System
In the 2020 Scrum Guide, Ken and Jeff introduced the idea of the Product Goal. The Product Goal is a commitment to ensure transparency and focus against progress. The Product Goals System enables you to do just that. It helps you create alignment and accountability for product teams. Therefore, the system is recommended for startups and agile teams, and for product and engineering leaders.
The system contains 1) Top-Level Objectives, 2) Key Results and 3) Initiatives. It's built on the famous OKRs framework but it has an extra layer to map strategy to execution via initiatives. Notion | Google Sheets – $27